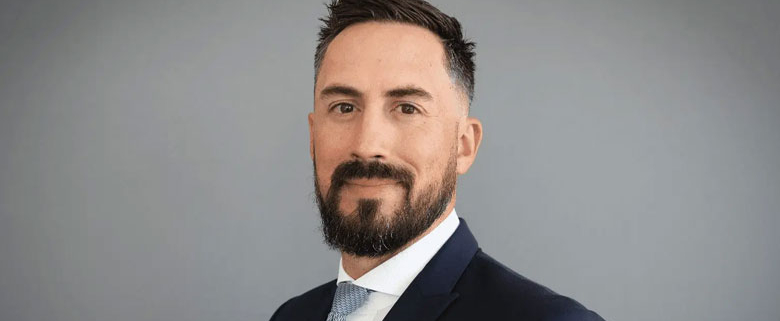 TradFi Outsourced Trading Firm an Early Entrant to Crypto
Meraki has recently added digital-assets trading to its broad list of supported asset classes
A traditional finance outsourced trading operation that dabbles in everything from equities to structured products is entering the cryptocurrency arena.
Goldman Sachs veteran Ben Arnold's Meraki Global Advisors has been building out its initial crypto book with a small number of digital-asset-focused hedge funds and plans to expand further into the space in short order. The venture is one of the first — if not the inaugural — traditional finance outsourced trading firms entering digital assets.
Park City, Utah-based Meraki is also in the process of inking a number of partnerships with crypto-native operations, including Mike Novogratz's Galaxy Digital. Arnold and his team are aiming to start by executing spot crypto trades during US trading hours, with plans to expand in Asia down the line. The firm already has a presence in Hong Kong and New Zealand.
There's also a plan for a capital-introduction-like service to help crypto natives with promising strategies who lack the requisite expertise to woo institutional investors and the Wall Street crowd more broadly.
Institutional investors' moving into crypto has brought with it the demands for solid service providers considered a prerequisite for traditional finance hedge funds — which Arnold said he sees as an opening.
Michael Ashby, Meraki's chief operating officer who is leading the crypto effort, said an increasing number of hedge funds are becoming "crossover funds," or introducing crypto to their stock-trading strategies.
Considering the value of new launches in traditional finance has shrunk in the past couple of years as deep-pocketed limited partners redeem funds from underperforming portfolio managers, digital assets offer Meraki another revenue stream, according to Ashby. The firm's median client now oversees about $1.3 billion in assets under management.
Meraki has about half a dozen incoming or trial clients.
Traditional finance veteran Duncan Simmons, who is prepping his own digital assets-focused hedge fund launch, said he'll be one of Meraki's first clients once his startup kicks off trading. Simmons' venture, Aqxa Research, plans to start trading this summer.
Simmons, who previously worked in stock-picking roles for firms including Coatue Management and Iridian Asset Management, said if launching a traditional finance-focused hedge fund is "difficult," then getting an institutional crypto strategy off the ground is "extremely difficult, given the immaturity in the industry."
"Service providers and the trading ventures are fractured," he said. "So, that all has to be solved with people…having a service provider that can give you that kind of service is extremely useful."
Blockworks exclusive: Meraki Global Advisors has recently added digital-assets trading to its broad list of supported asset classes
---
About Meraki Global Advisors
Meraki Global Advisors was founded with a rebellious determination to deliver truly conflict-free services to asset managers. Headquartered in Park City, Utah with offices in New York and Hong Kong, Meraki provides outsourced global multi-asset trading, leverage management, and capital introduction services to the asset management industry. Meraki Global Advisors LLC is a FINRA member and SEC Registered. Meraki Global Advisors (HK) Ltd is licensed and regulated by the Securities & Futures Commission of Hong Kong.
For more information, visit the Meraki Global Advisors website and LinkedIn page
Contact:
Mary McAvey
VP of Business Development
(646) 666-7041
https://merakiglobaladvisors.com/wp-content/uploads/2022/05/TradFi-Outsourced-Trading-Firm-News.jpg
410
780
Meraki Global Advisors
https://merakiglobaladvisors.com/wp-content/uploads/2021/03/meraki-logo-1.png
Meraki Global Advisors
2022-05-31 14:54:10
2023-09-19 12:17:04
TradFi Outsourced Trading Firm an Early Entrant to Crypto